Press Kit
A Note from Rev. Dr. Bruce: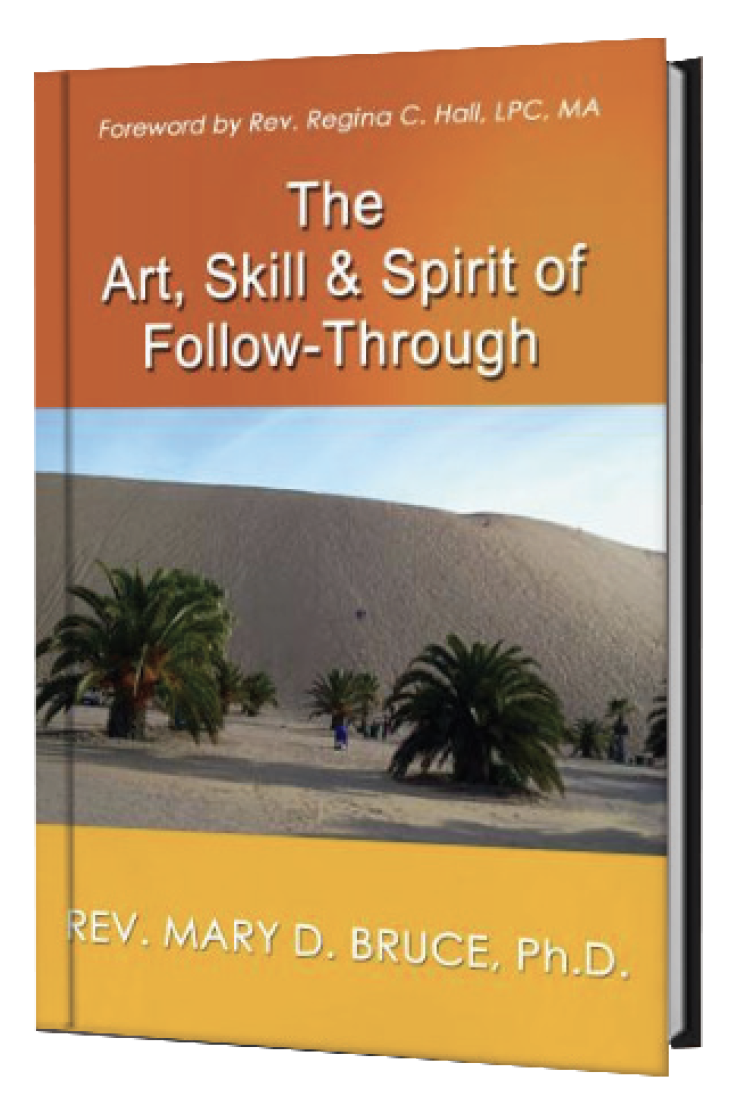 I believe that it is critical to Follow-Through on those things you know in your heart you ought to do and finish. If there are any obstacles that prevent, slow, or weaken your ability to Follow-Through, this book is designed to encourage you to push to get it done. When you buy this book you will receive a step by step Spiritual Model that will guide you through your Follow-Through process. Buy now and take the Follow-Through Quiz today.
• Do you often avoid decisions?
• Do you make big plans, but never carry them out?
• Do you avoid trying something new?
And much more! Assess your Follow-Through Status Today!
Want to Interview Rev. Dr. Bruce?
Use the form below to schedule your appointment today or to request to be added to our email list for press releases.
Past events, publications, and interviews include, but are not limited to:
JASSAC Delta Sigma Theta
Kim Henderson, World Radio Blog
Channel 33, Detroit
African Methodist Episcopal Church, Chicago
Jesse Jackson Women's Conference, Rainbow Push
Jack and Jill, Detroit
African Methodist Episcopal Church, Glencoe, IL
African Methodist Episcopal Church, Saginaw
Windy City Jaguars Website, Alumni of Chicago Chapter of the Southern University Alumni Federation